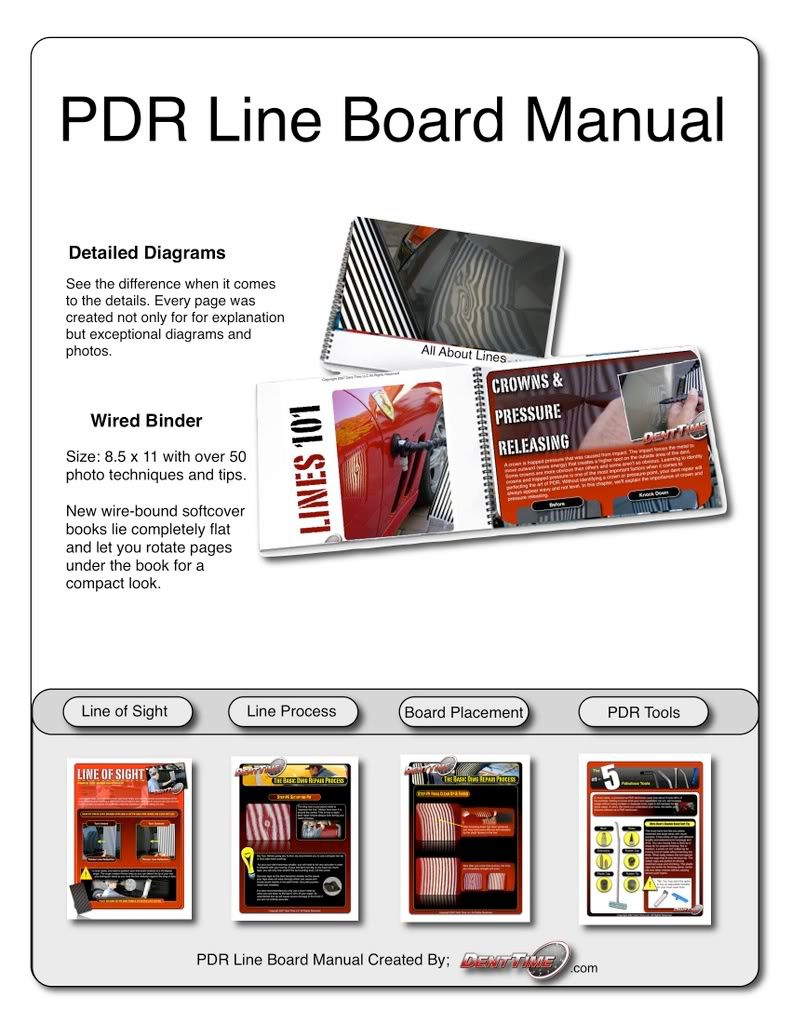 Dent Time blog wrote: Finally after months of photos and tech sessions, we created a manual regarding our line board. This paintless dent repair (PDR) line board was created to help those who either struggle in the PDR industry, newbies, and veteran techs who just simply want to learn more about the reflection.
This manual can also be purchased at PDRCoach.com. (An online store for pdr videos, tips n tricks.)
As the PDR trade gets bigger, the demand for information also gets bigger. From videos, tools and manuals, you'll find it now on the web. This particular training product is more geared for introduction about how the line reflection is used with paintless dent repair. More chapters will be added for the "advanced pdr tips n tricks" in the near future. These future articles will include, deep creases, extreme big dents, glue pulling and more.
Video Presentation now available.
[youtube]http://youtube.com/watch?v=unpM8Hbq0t0[/youtube]