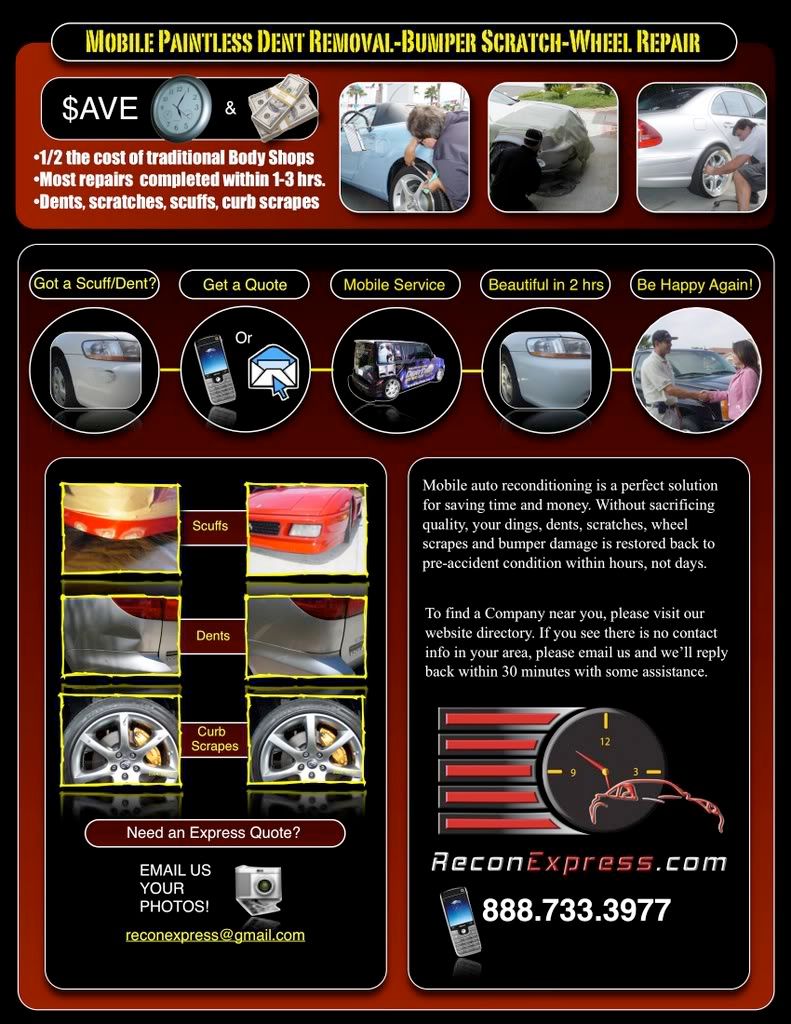 If you happen to be in the automotive reconditioning business, you might consider doing some online marketing with ReconExpress.com. We have helped other companies gain a strong presence on the web such as; Johnny Dents, SOS Dent, Dents No More, First Impressions Auto Care, Dent Crew and just to name a few.
Our system works well and combines unique marketing approaches for auto reconditioning. We create your company a professional Craigslist ad that performs better results compared to an ordinary text. Our marketing team gets you listed on the first page of Google usually within 2-3 days or sooner!
One major benefit about our directory is that it is exclusive to only one company for each service in each area. In other words, you will not have competition on our directory. We promote your company and only your company in your area. Discount packages are offered for multiple services as well.
We guarantee results and challenge you won't find any other web marketing campaign to work harder or better for your hard earned money!
We offer a free 2 week offer to demonstrate just how fast we can get you quick results. Contact us today for more info.
[youtube:http://youtube.com/watch?v=pS64CL0jpJ0]