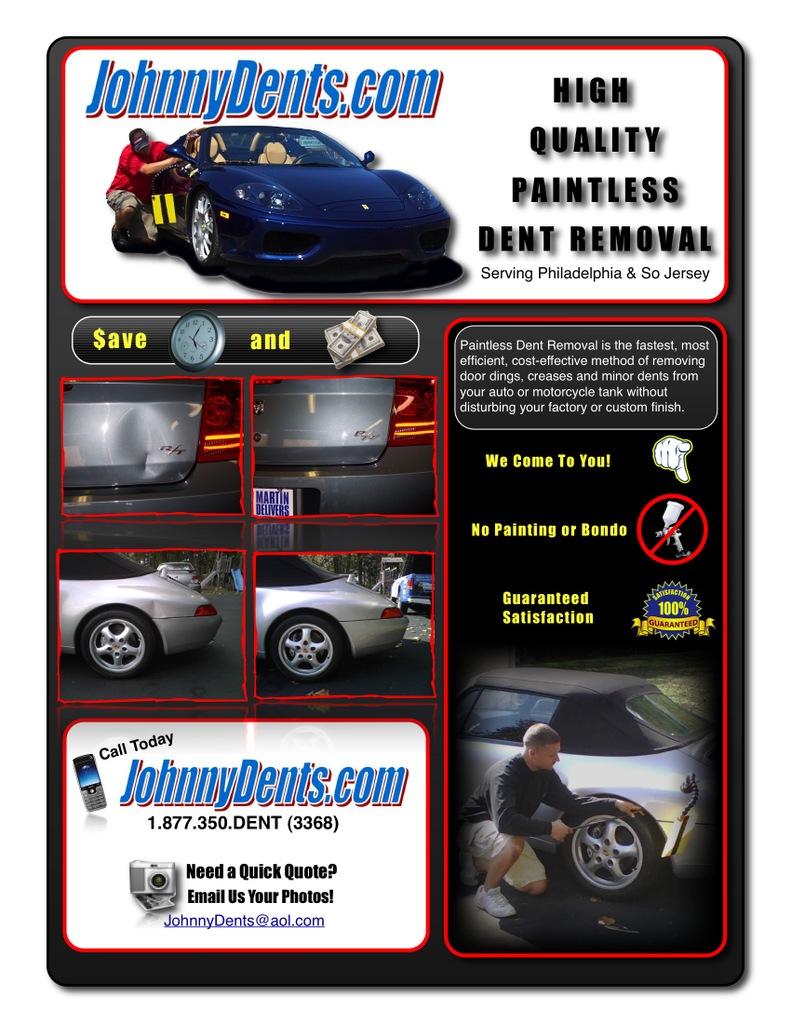 Johnny Dents offers professional mobile paintless dent repair and door ding removal to South New Jersey including Cherry hill, Turnersville, swell, Mt.laurel, burlington, Princeton, Hamilton square and Philadelphia.
Johnny Dents is one of the most passionate PDR companies around. He'll never say no to a challenge. Before you bring your vehicle to a pricey and time consuming body shop, give Johnny Dents a call first. He just may save you an insurance claim and save your vehicle's original finish and resale value.
Did you know? Once you make a claim to your insurance, your vehicle is reported to "carfax" which then informs any future buyer about your vehicle history – including accidents. With paintless dent removal, there is no insurance involved, no reports, no painting, no waiting and no hassle. It's a win, win situation.
Call Johnny Dents today at 1.877.350.DENT (3368) or visit their official website for more info.
If you are not in this area and need a PDR company in your local area, please visit ReconExpress.com